Cumulative production of the Mazda Demio*/Ford Festiva Mini-Wagon reached 100,000 units on June 30, just twelve months after the start of production in July of 1996.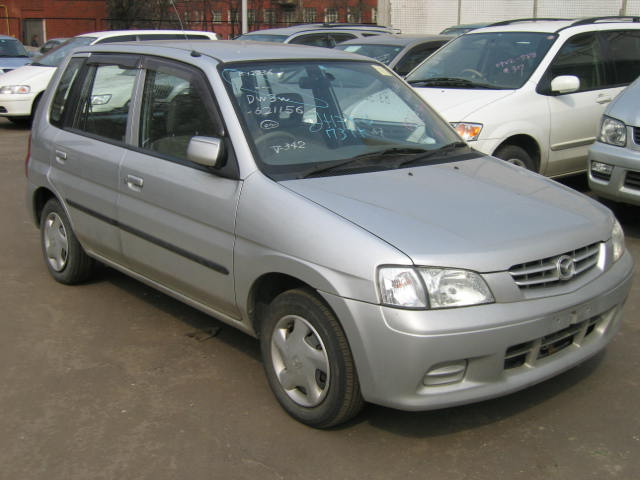 The Demio "freestyle wagon," a new genre of compact multi-purpose vehicles, was introduced in the Japanese market in August of 1996. With a compact body and large interior space, as well as a wide variety of seating arrangements, the Demio has received high acclaim for its functional styling and such features as a large interior and a luggage space which is convenient for everyday use. Cumulative orders for the Demio/Festiva Mini-wagon totaled 21,200 units just one month after its introduction in Japan which was the quickest start of a new model in Mazda history. With the start of registrations in September 1996, average monthly sales have been approximately 8,500 units per month, almost 1.7 times the original monthly target of 5,000 units.
Sales overseas started from October 1996 in Hong Kong and Macao, and from November in Australia and New Zealand with cumulative sales at 4,000 units as of the end of May 1997.
The initial production capacity of the Demio/Festiva Mini-wagon averaged 7,000 units per month. In light of its favorable sales, production capacity was increased to 8,500-9,500 units per month in October of 1996. Additionally, facility modifications to Mazda's Ujina Plant in May of this year boosted production capacity to 10,000 units per month under regular working hour operations.
The Demio/Festiva Mini-wagon has earned high praise from automotive specialists and has received a total of five awards to date, including the "1996-1997 RJC New Car of the Year Award" and the ",Japan Car of the Year Special Award."
Find more news and information at www.mazda.com